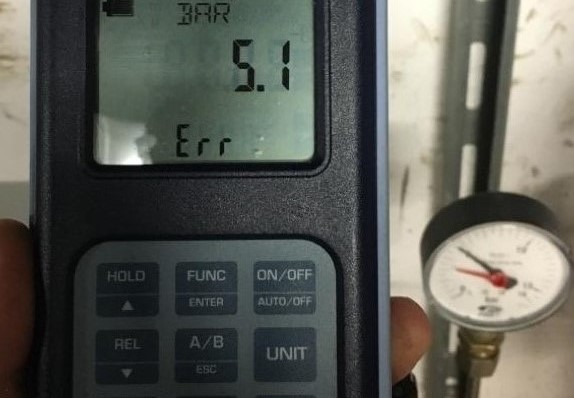 Water and air pressure tests on products carried out at our premises.
Thanks to the instrumentation in our possession we can in fact perform tests and evaluation of hydraulic behavior not only during certified tests on site, but also at our headquarters, thus meeting the needs of clients interested in verifying the hydraulic tightness of their products.
The equipment used, regularly calibrated and accompanied by a calibration certificate, is composed of digital manometer with temperature probe, data processing software, glycerine manometers, recording manographs, hydraulic pumps with head up to 40 bar and compressors of various types and capacities.
LEARN MORE ALSO ABOUT OUR ON-SITE LEAK TESTS AND INSPECTIONS