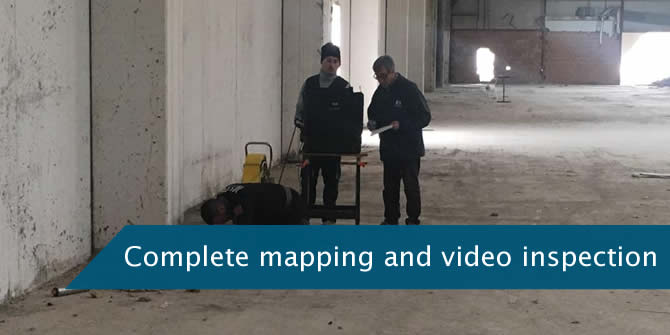 Following the assignment received for checking the condition of the drainage and sewerage networks of a former mall in Taranto, in order to decide if it was possible to use them for the construction of the future statearchive, we performed some video inspections of the networks and direct surveys of manholes and drainage channels gratings for rainwater and sewage wells.
To indicate the routes of the pipes we used video cameras equipped with emitters of electromagnetic signals detected from outside by receiver antennas.
At the end of the work, we delivered a detailed technical report to the customer containing a description of the status of the various sections of the network inspected and a listed plant of all the plants in dwg format.
Galleria Fotografica