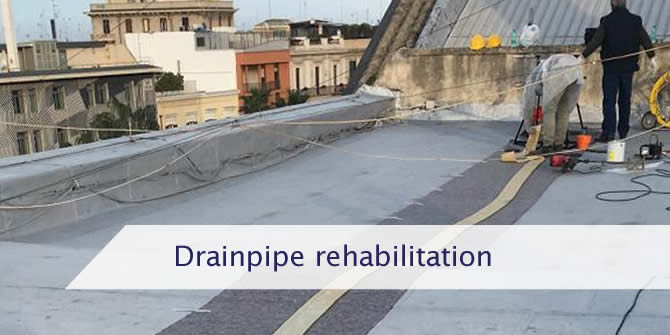 The rehabilitation was performed on an old drainpipe in one of the most important theaters of Bari, undergoing restoration.
The problem was represented by humidity on the walls adjacent to the pipe during the rains, since the leaks were located mainly on the junctions.
The intervention took place from the terrace to the ground floor, using the CIPP relining technology ("Cured in Place Pipe") with flexible membrane and epoxy resin.
At the end of the work the video inspection confirmed the perfect success of the rehabilitation.
Gallery