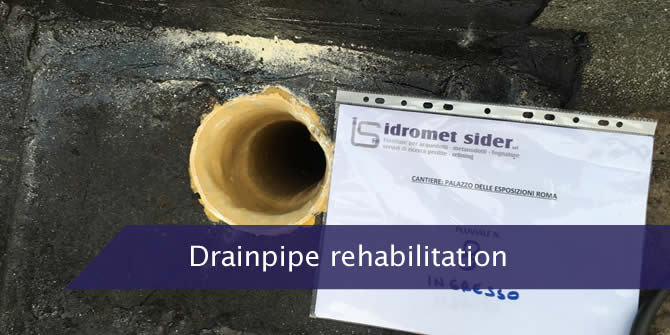 The intervention was performed with relining technology on nine drainpipes which caused infiltrations on the adjacent walls.
Six drainpipes were restored along their entire length using the visible exit on the terraces below or on the street level, while for the other three we used the open-end system, which allowed the intervention using only the access from the entrance.
The rehabilitation was preceded by the removal of the pipe union on each entrance, subsequently restored with a new one.
At the end, the rehabilitation was completed producing special liners to compensate for the significant differences in diameter and deviations present on the drainpipes.
Gallery