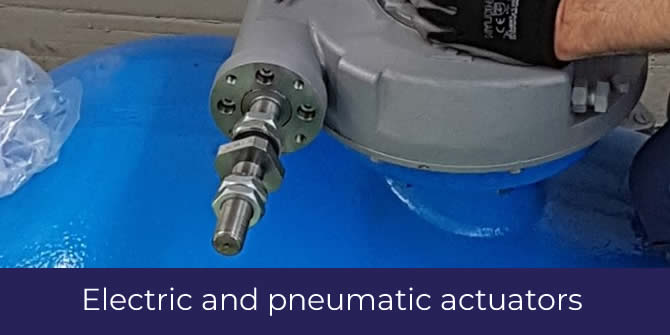 Electric and pneumatic actuators for valves and gate valves: supplies, installation, calibration and maintenance directly on site!
ON SITE INTERVENTION ON ACTUATORS
The possibility to intervene on site for all the installation, calibration and maintenance operations of the actuators allows to:
– Accelerate the commissioning time of the system
– Be able to install an actuator even afterwards on an existing valve, without replacing the valve.
– Install valves without waiting for the usual long delivery times for actuators, while regularly continuing work on the site
– Quick intervention in case of actuator malfunction: no plant downtime or valve disassembly necessary
IDROMET SUPPLIES
Explore our wide range of valves, gate valves and electric and pneumatic actuators, of certified quality, and find the most suitable innovative products for your construction site.
Gallery