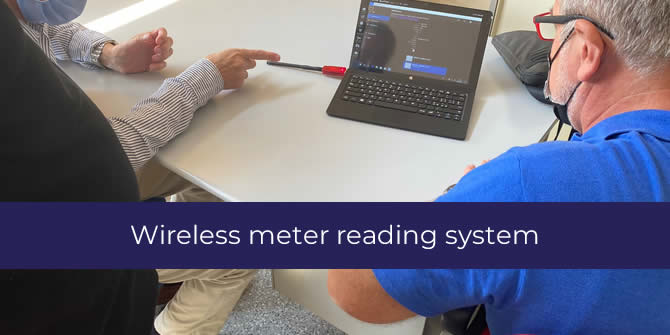 Wireless meter radio reading system for the optimization of the new water network realized at Nuova Fiera del Levante, Bari.
Among the different materials we supplied within this project, also the new meters with remote reading system and relative wireless reading system, of which the installation has been performed.
WIRELESS METER RADIO READING SYSTEM
The wireless meter reading system allows to read remotely, in a simple and reliable way, the consumption data of a building.
Thanks to the included tablet, a specific app and the radio receiver mounted on the device, it is possible to read radio meters and allocators without the need to access the building.
To ensure practicality and efficiency of the system there is also the possibility to detect the data of all radio meters present or to choose to load and save a list of relevant devices, whose consumption values are displayed.
Once detected, the data are also saved within the tablet in order to be processed by data analysis software (eg Excel).
To ensure that the consumption values of the units are not read by unwanted devices, the radio reading system is also equipped with data encryption technology.
Gallery