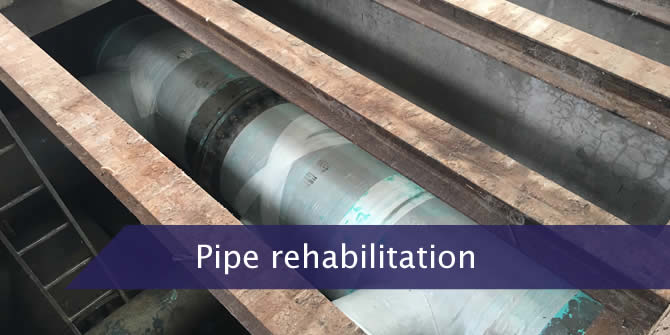 The rehabilitation was performed on a DN 900 carbon steel worn pipe at "Torre del Diavolo" wastewater pumping station of the Acquedotto Pugliese in Bari.
The pipeline was subject to numerous damages caused by its state of corrosion, therefore we used geocomposites in order to make a structural repair and to avoid new damages.
In particular, we used an epoxy resin reinforced with kevlar fibers applied with carbon fiber sheets and pre-impregnated fiberglass bands. The complete system had previously been tested in the factory up to 40 bar.
For further information, visit our website in the kit repairing pipelines section:
https://www.idromet.it/product-showcase/products-for-the-repair-of-pipelines/?lang=en
Gallery